Worship at Salem
Salem Summer Children's Choir : June 23 – August 4 : REGISTER HERE
The Summer Children's Choir is a fantastic opportunity for kids and families! Kids will have a blast learning to sing and lead worship! We'll be learning familiar worship songs and some brand new music from Doorpost Songs. Then, on Sunday, August 8, we'll lead a special Family Worship Service. Each child will receive the new Doorpost Songs CD and a special NextGen Worship t-shirt. Weekly rehearsals begin on June 23 and continue through August 4 (with the exception of July 21). Questions? Contact Dave Ray at dray@salem4u.com
REGISTER HERE : Registration is $30 per child and is open to those who have completed Kindergarten through those who have completed fifth grade.
---
Times and Location
Join us Sundays at 10:45 AM in-person at:
Salem Lutheran Church (MAP)
22601 Lutheran Church Road
Tomball, TX 77377
---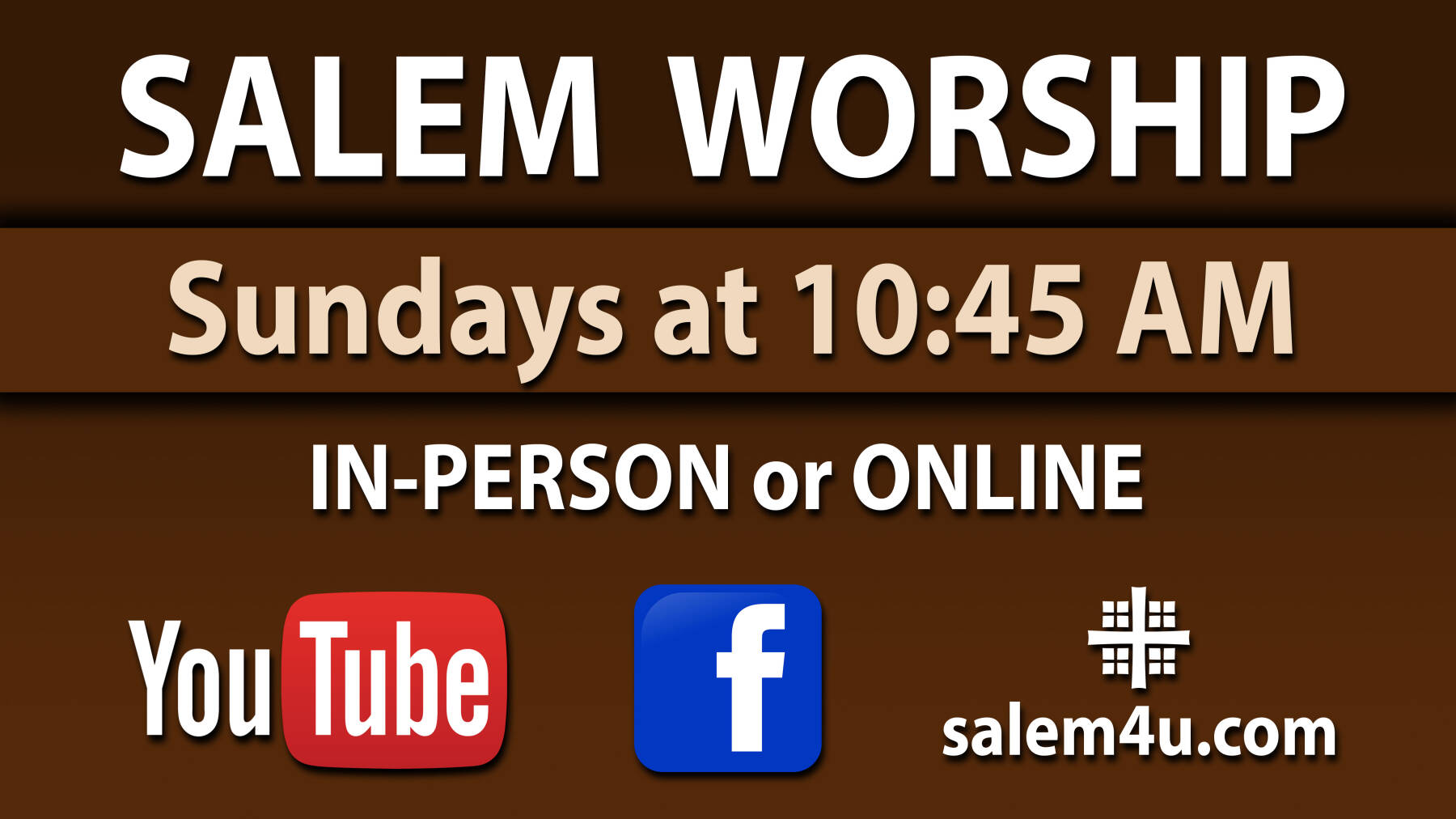 If you can't be with us in-person, you can always join us online at 10:45 AM for LIVE Salem Worship at:
---
START: Salem Technical Arts
START, the Salem Technical Arts team runs audio and visual systems in venues across campus from cameras and switchers to light boards and sound consoles. Any student or adult is welcome and training is provided.
---
Worship Team
Salem's worship team is made up of skilled volunteer musicians and vocalists who use their gifts to worship God and lead His people, and seek to grow as leaders and as musicians. If God has gifted you in this area and called you to serve, we would love to know more about it. To find out more and schedule an evaluation, use this form: VOLUNTEER
---
GET THE NEW CHRISTMAS EP FROM SALEM WORSHIP
Get Arrival, the new Christmas EP from Salem Worship, available everywhere you get your digital music on Dec. 20. Let these moments of worship uplift your holiday season!